Find Us On Facebook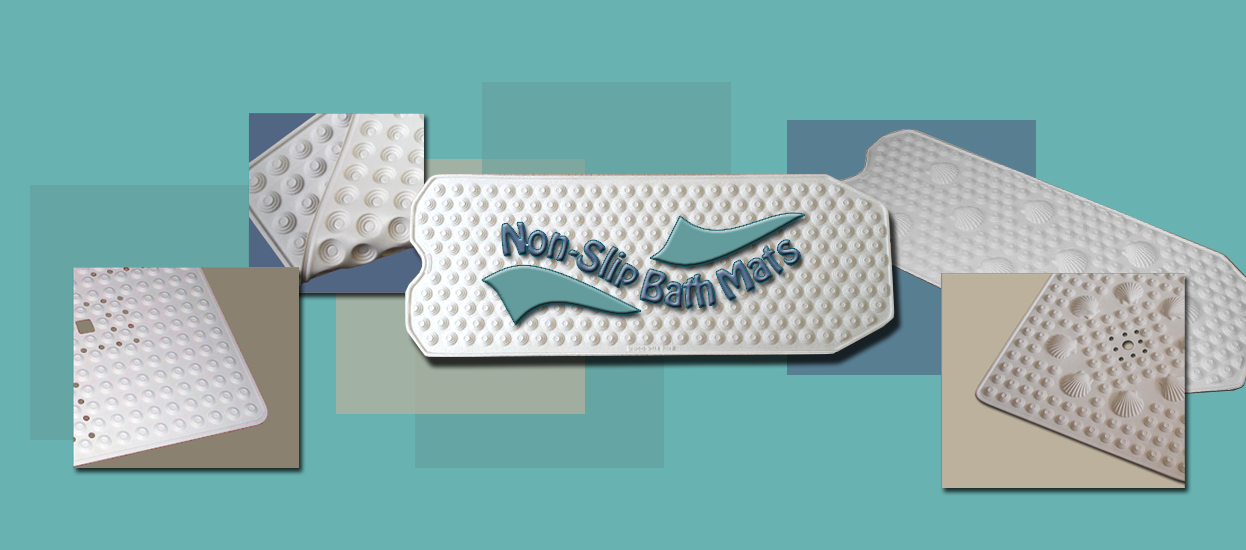 Non Slip Bath Mat Without Suction Cups
We offer the bath mats and shower mats that provide safe footing without suction cups.  Our mats are imported from Italy and are made with the finest materials and attention to detail.  Bath and shower mats with suction cups can damage your refinished (re-glazed) surface.  That is why everyone in the bath and shower refinishing industry tell you not to use them.  Our bath mats have Active Suctioning™ that provides guaranteed non-slip protection without damaging your bathtub or shower floor surface.  They are the ideal for bath mat for refinished (reglazed) tubs or showers.
Using mats with traditional suction cups will pull up the finish and void any warranty – costing you hundreds of dollars.  Our bath mats are specifically designed and approved for reglazed surfaces. Our mats are also mold resistant and dirt resistant and can be easily cleaned by putting them in the washing machine.
We ship all bath mats Priority Mail delivery.  If order received by 11 AM EST on a weekday the bath mat shipped the same day.
For years of enjoyment and safety order yours today.  Just click on the "Shop" button above.